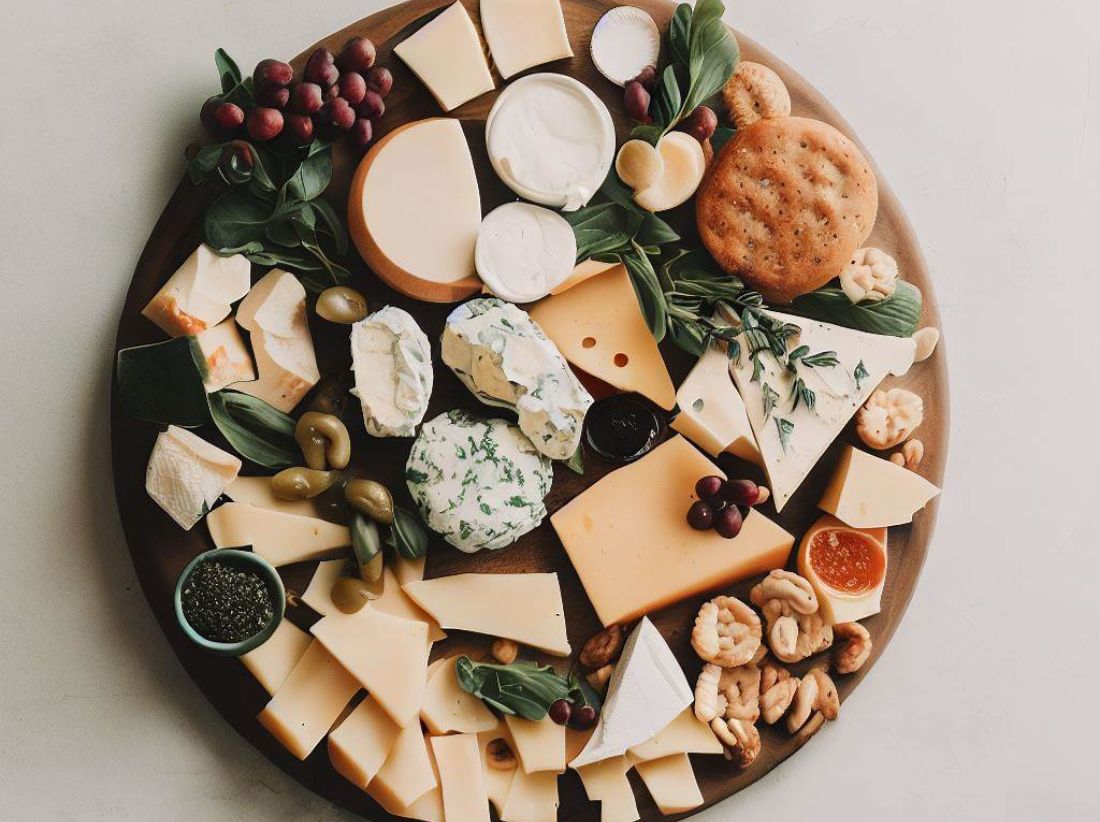 Making a cheese platter at home can be a delightful experience, especially when you have access to a wide array of artisan cheeses. The Artisan Cheese Factory, a leading cheese factory in Lahore, offers an extensive selection of natural, artisan cheeses that are perfect for creating a gourmet cheese platter right in the comfort of your home.
Start your platter with our Herb and Garlic Cream Cheese. This soft cheese, made with natural ingredients, is a flavor powerhouse and is perfect for spreading on crackers or dipping with veggies.
Next, consider adding our Pesto and Nacho Sauce. Not your typical hard cheese, this unique product combines the creamy, savory goodness of nacho sauce with the fresh, aromatic notes of pesto. It's a delicious addition to any cheese platter and pairs wonderfully with artisan breads.
Our Cottage Cheese Olive n Chilli flavored is another soft cheese that deserves a spot on your platter. It has a mild flavor that perfectly complements the kick of chilli and the tanginess of olives. This cheese in Lahore is a crowd-pleaser and is sure to add a layer of complexity to your platter.
Now, it's time to spice things up with our Chilli Cheddar. This hard cheese is a delectable variation on classic cheddar, with a hit of chilli that adds an exciting flavor twist. Cheese in Islamabad or Lahore, this one stands out!
Our Orange Cheddar, another hard cheese, boasts a striking color and flavor that will be the star of your cheese platter. This artisan cheese from Pakistan is a must-try for cheese enthusiasts.
Let's not forget our Burrata and Bocconcini, two types of soft cheese that bring a touch of Italian flair to your cheese platter. With their creamy textures and mild flavors, they are a fantastic match for fresh fruits and cold cuts.
Lastly, our Marinated Cheese Balls are the perfect finishing touch to your cheese platter. These little bites of heaven are steeped in a flavorful marinade, adding an irresistible tang that complements the rich, creamy cheese.
The Artisan Cheese Factory is not just another cheese factory in Islamabad or Lahore; we pride ourselves on crafting high-quality, natural cheese that takes your culinary experiences to a whole new level.
Whether you're looking to order cheese in Islamabad, Lahore, or anywhere in Pakistan, you can rely on us for quality and flavor. Visit our website to place a cheese factor online order today and start creating your perfect cheese platter at home!